Deck & Screen Porch Builder
Our experienced deck builders in Cary, NC are ready to transform your backyard into an oasis.
Do You Have an Outdoor Project We Can Help With?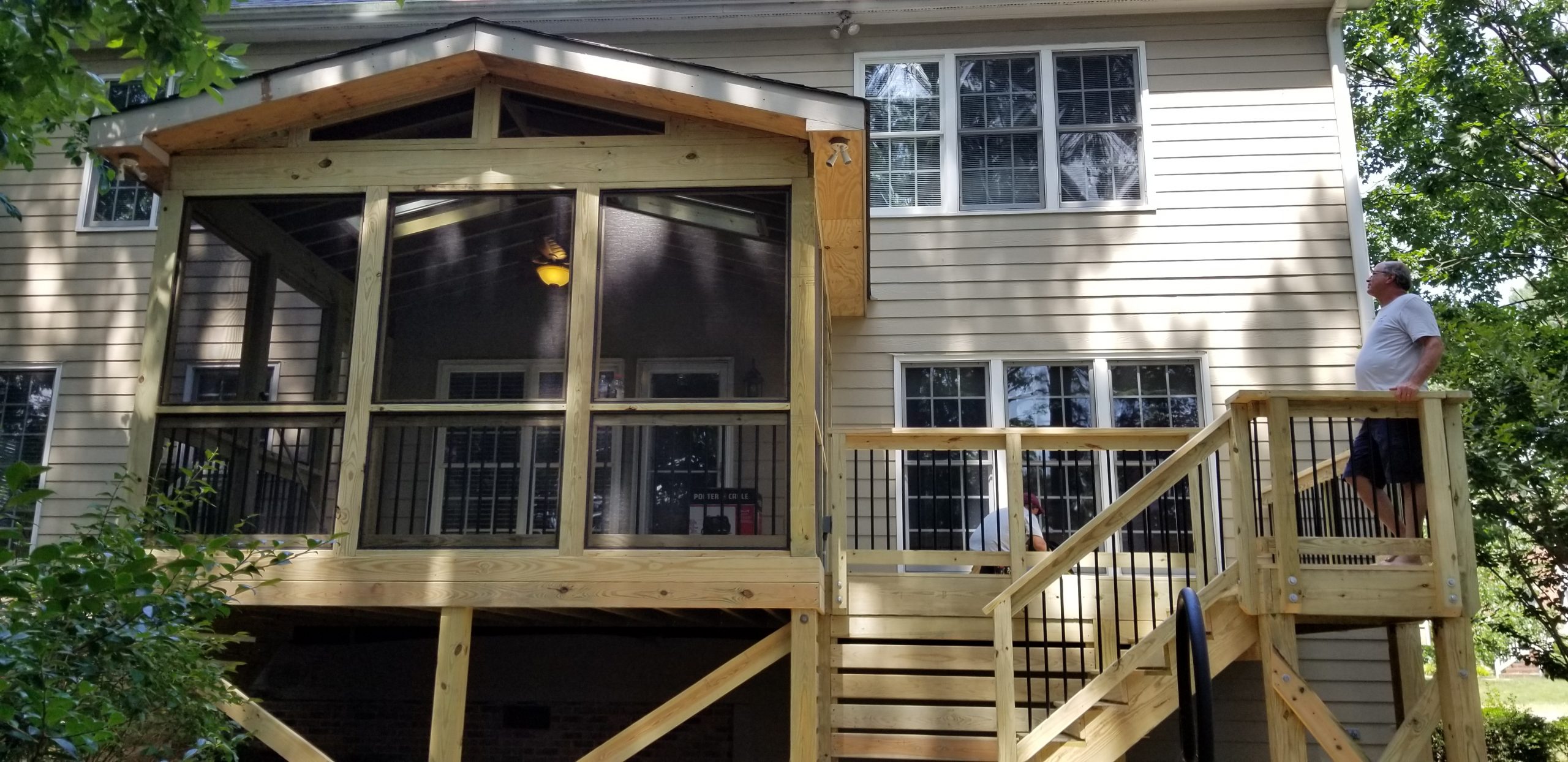 Entertain family and friends without the worry of insects or unpredictable weather in your screen room from TriPoint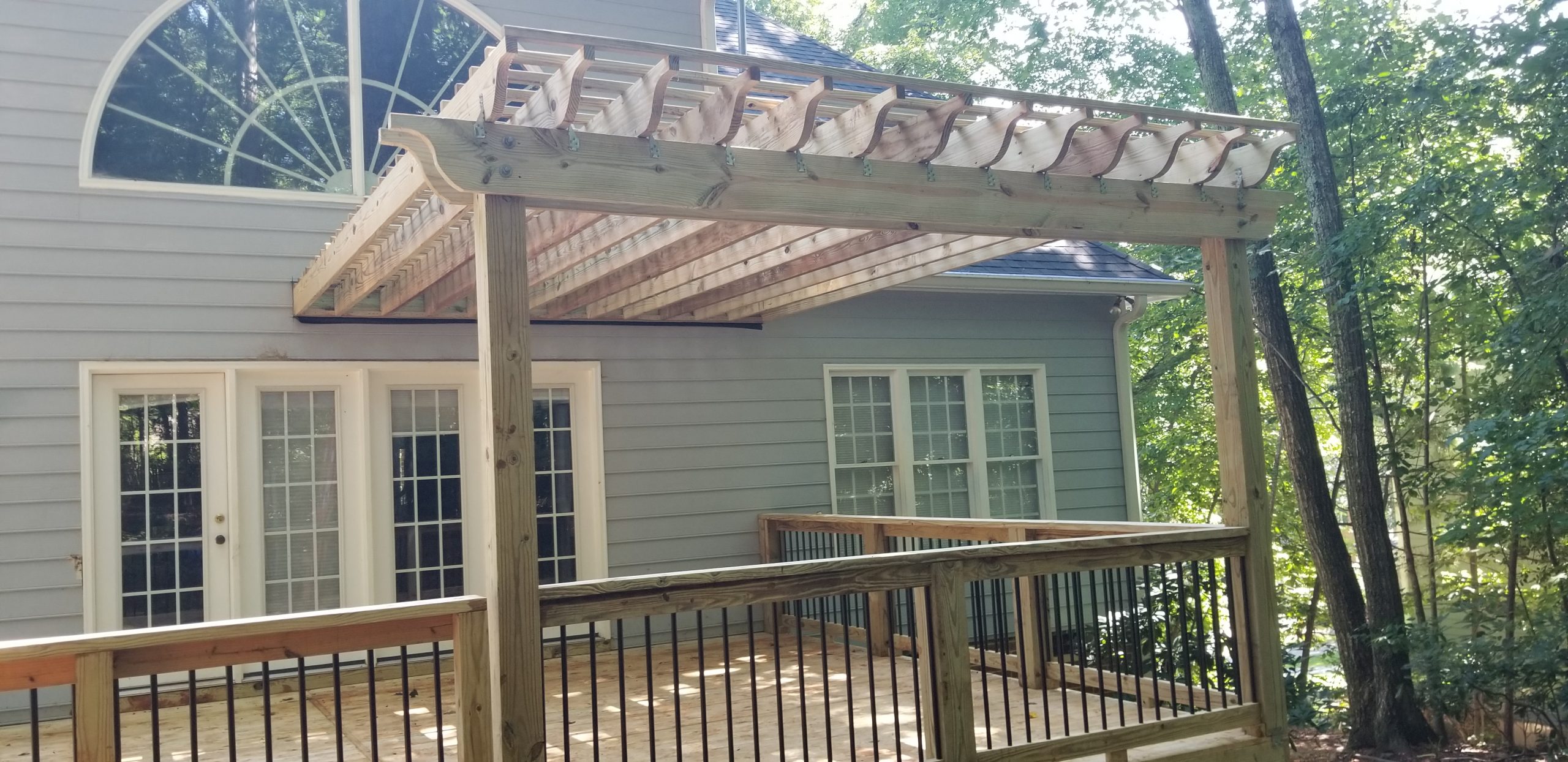 We are one of the longest-tenured custom Cary, NC deck builders and decking restoration companies in the Triangle region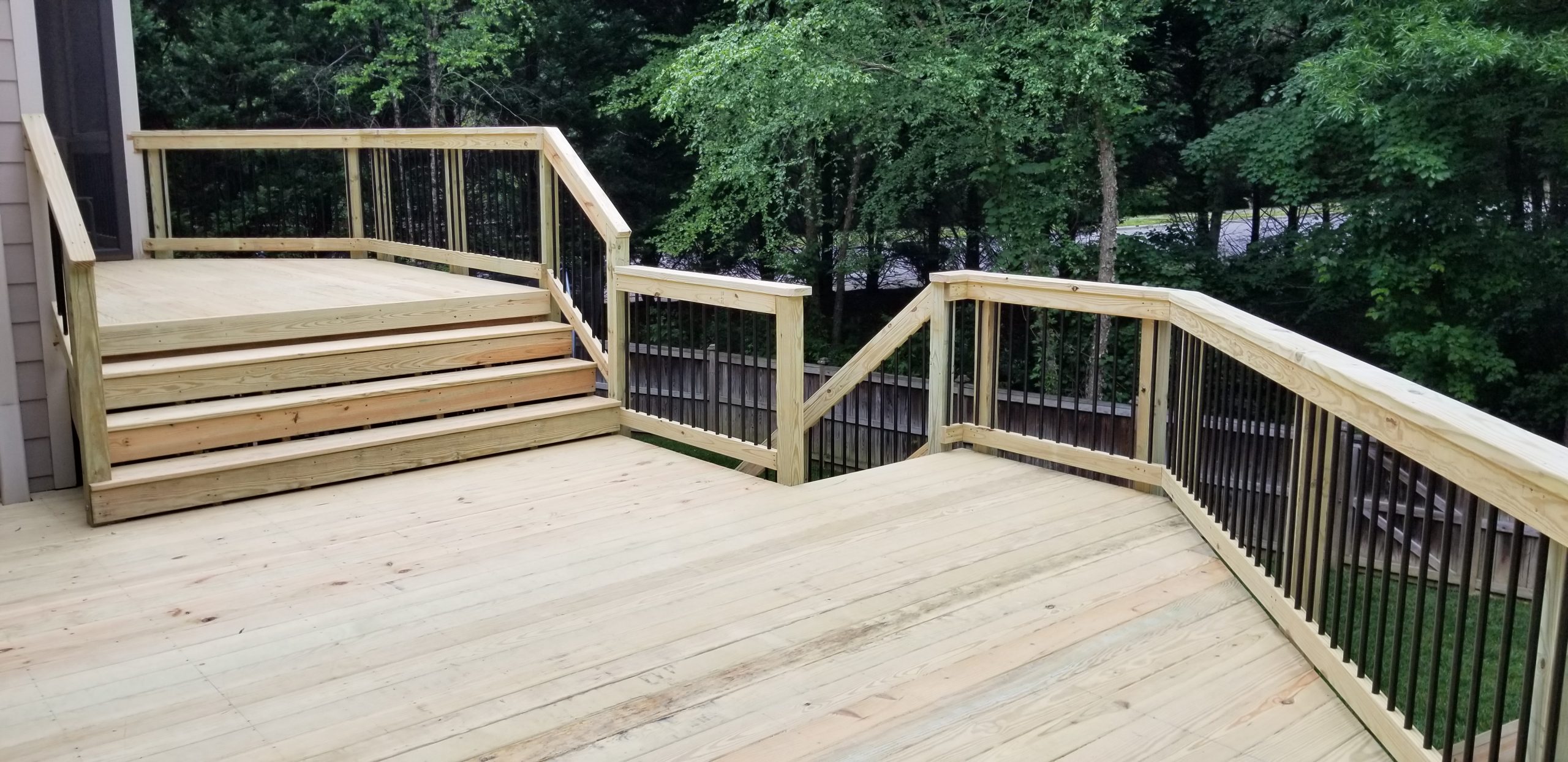 TriPoint specializes in transforming your old Cary deck into a beautiful screen room that you can enjoy for years.
Why Choose TriPoint as Your Deck & Screen Porch Builder?
As part of our outstanding service to the customer, we will work closely with you to design the perfect wood deck project and serve to accomplish your goals. Our team is committed to delivering outstanding service and working with you through every step of the project.
Outdoor Deck Designs That Integrate Seamlessly
The key to a great deck or screen porch design is the integration with the natural surrounding and flow of the existing landscape and home. At TriPoint, our decking contractors consider the existing footprint and meld the deck/screen porch to leave most of the natural surrounding intact while ensuring the best possible structural design.
Our deck design process & attention to detail make us an HOA friendly choice for getting your project approved the first time.
We not only build a beautiful addition to your home, we build it to last.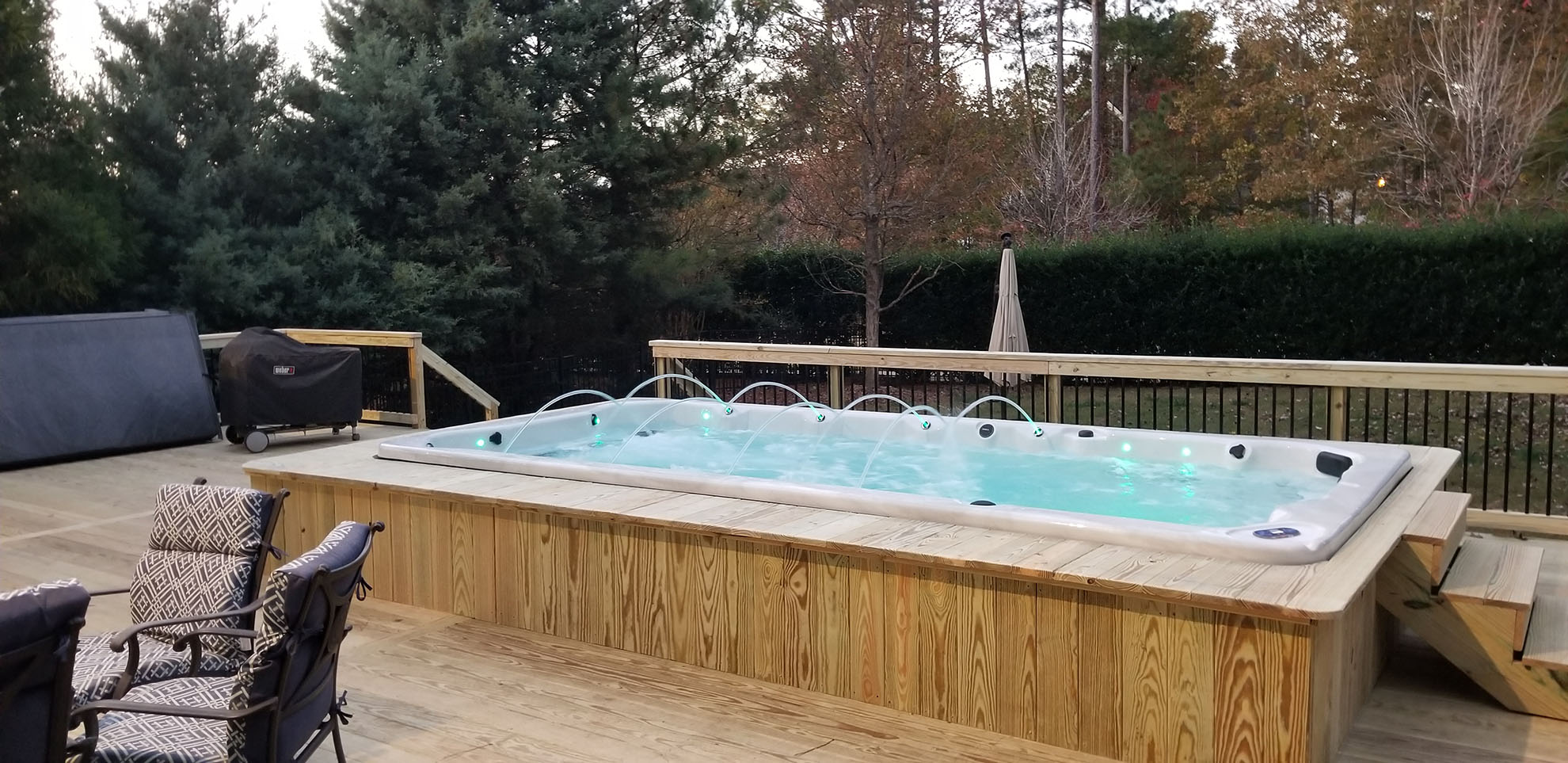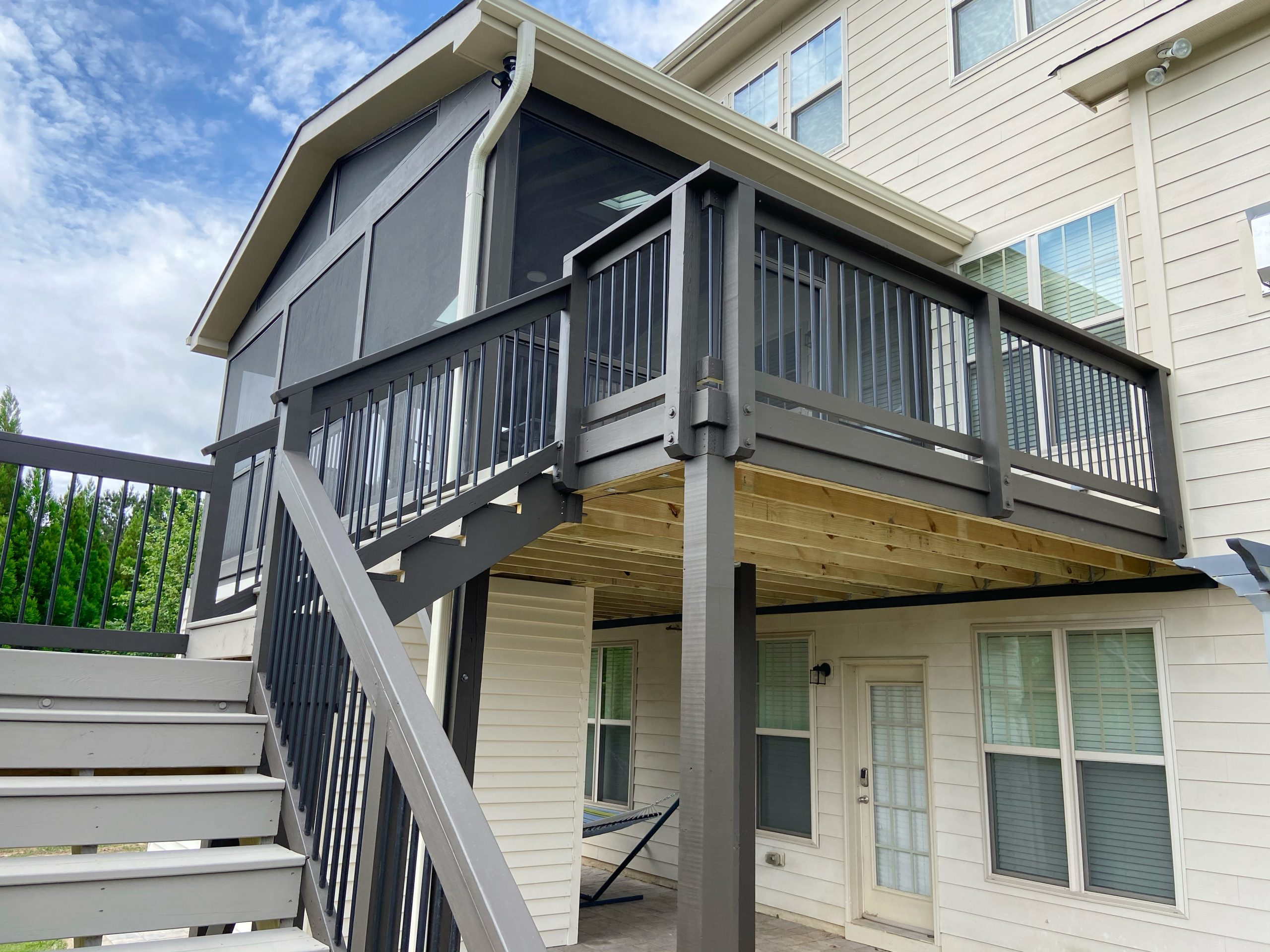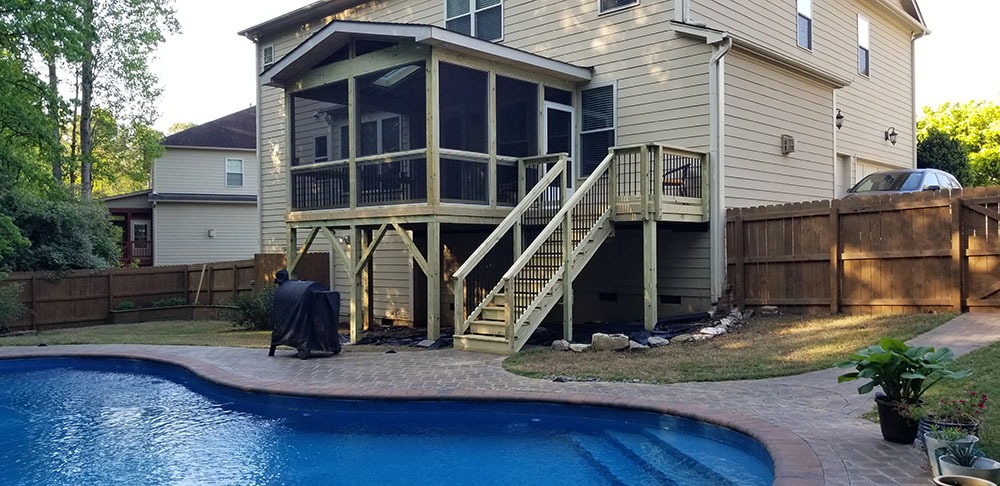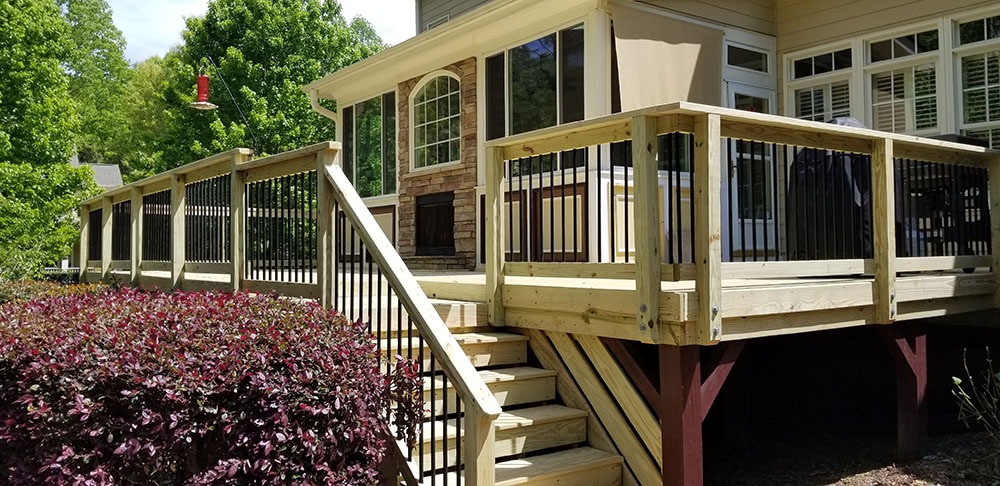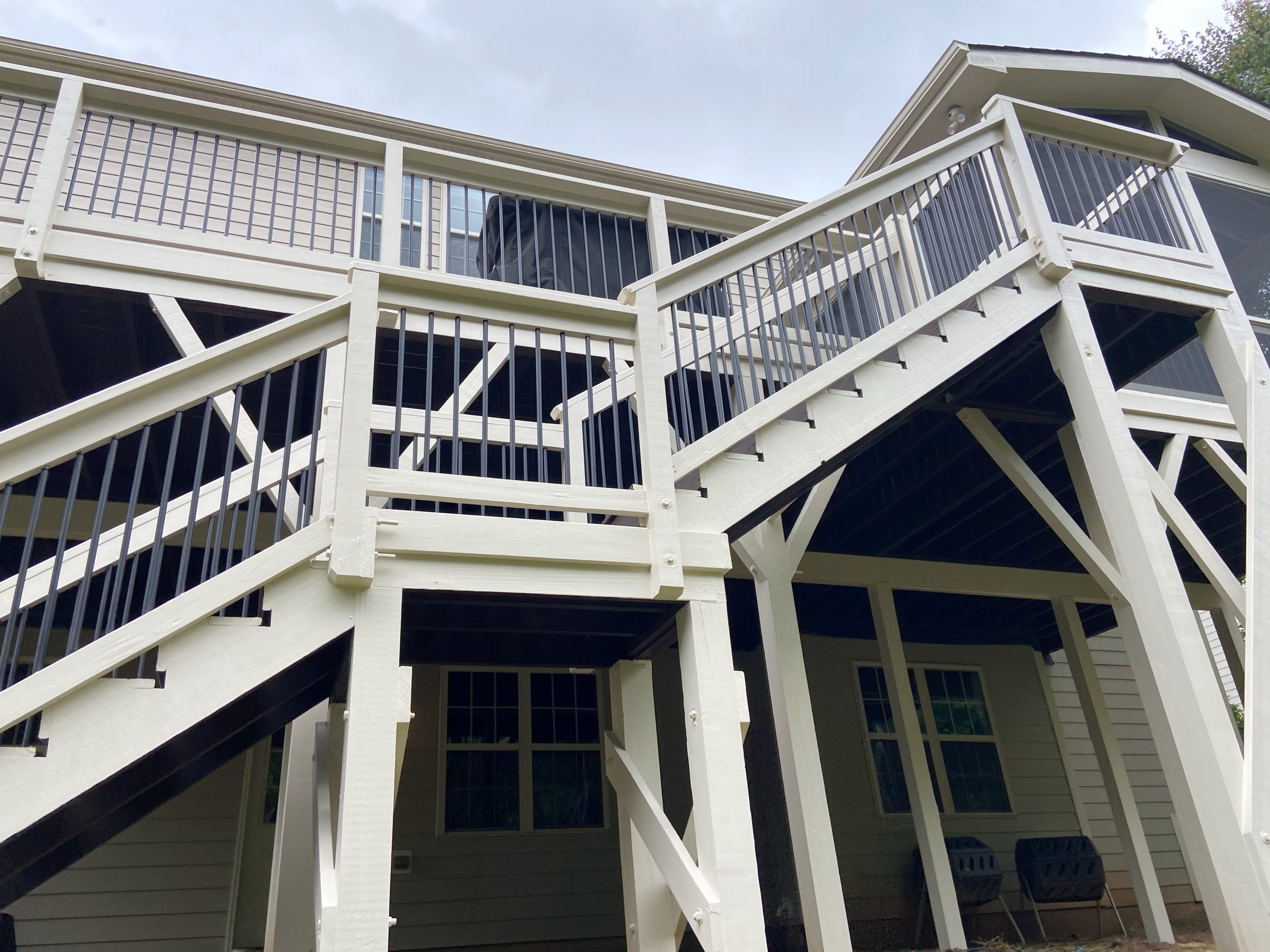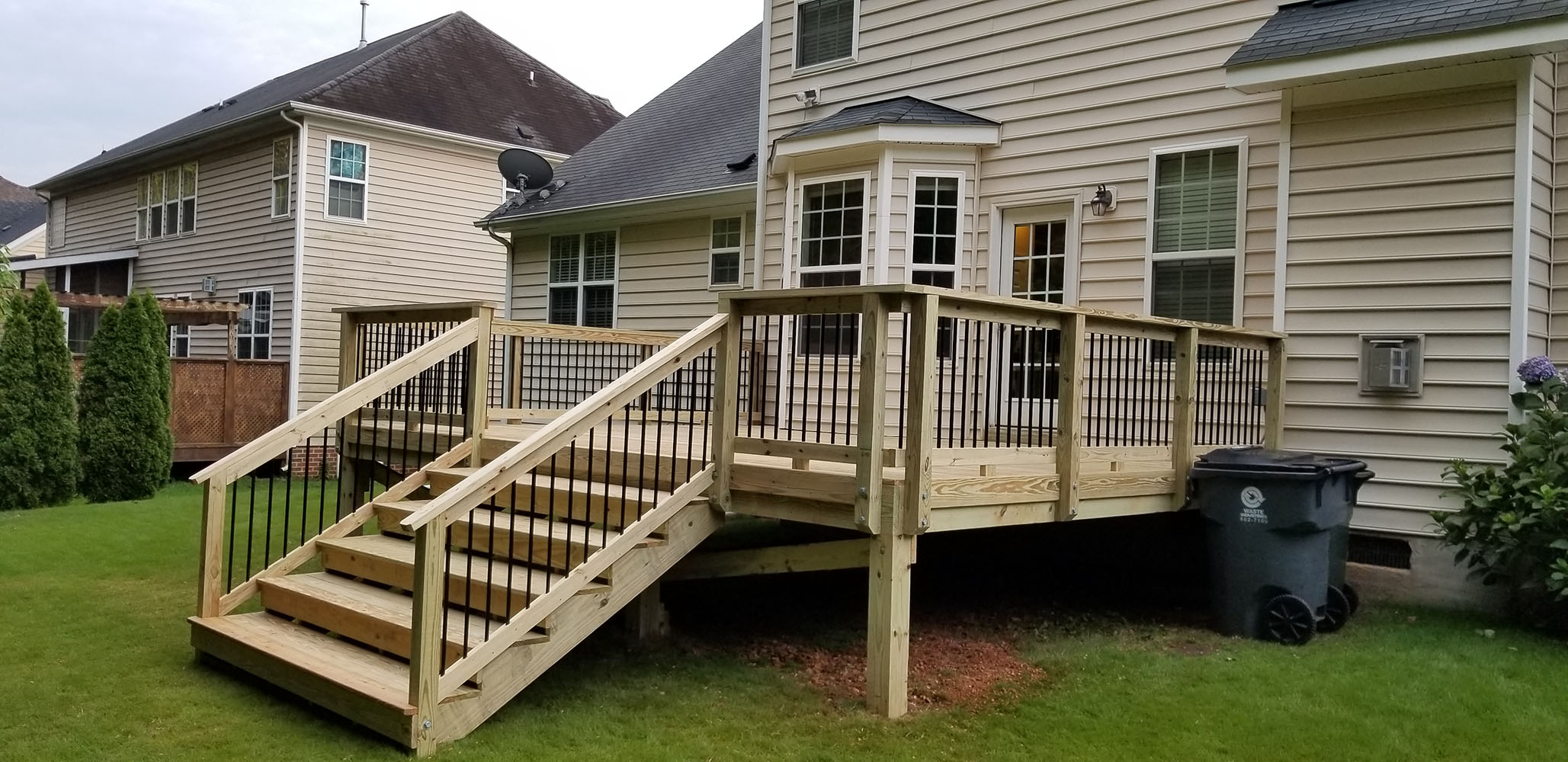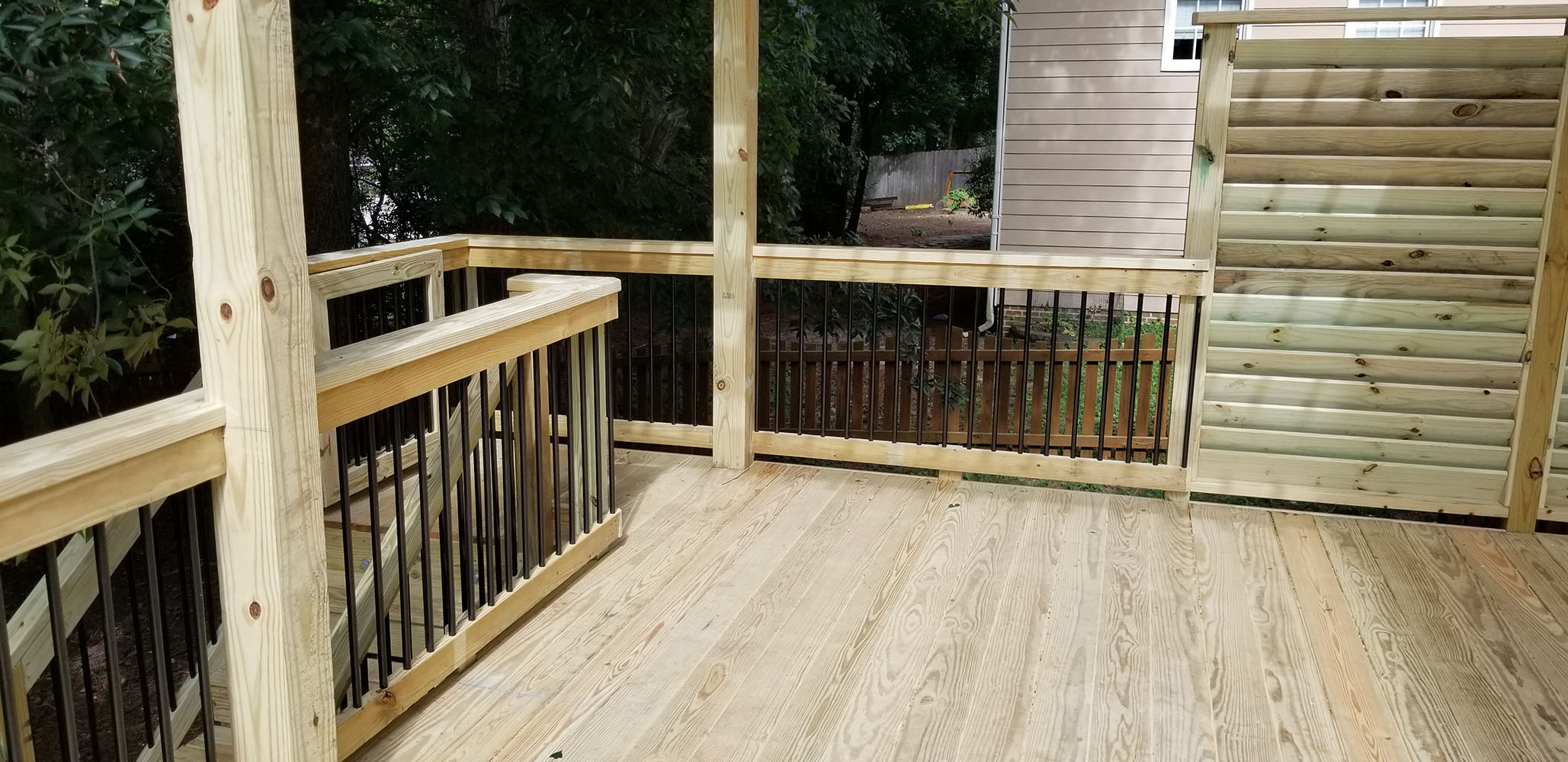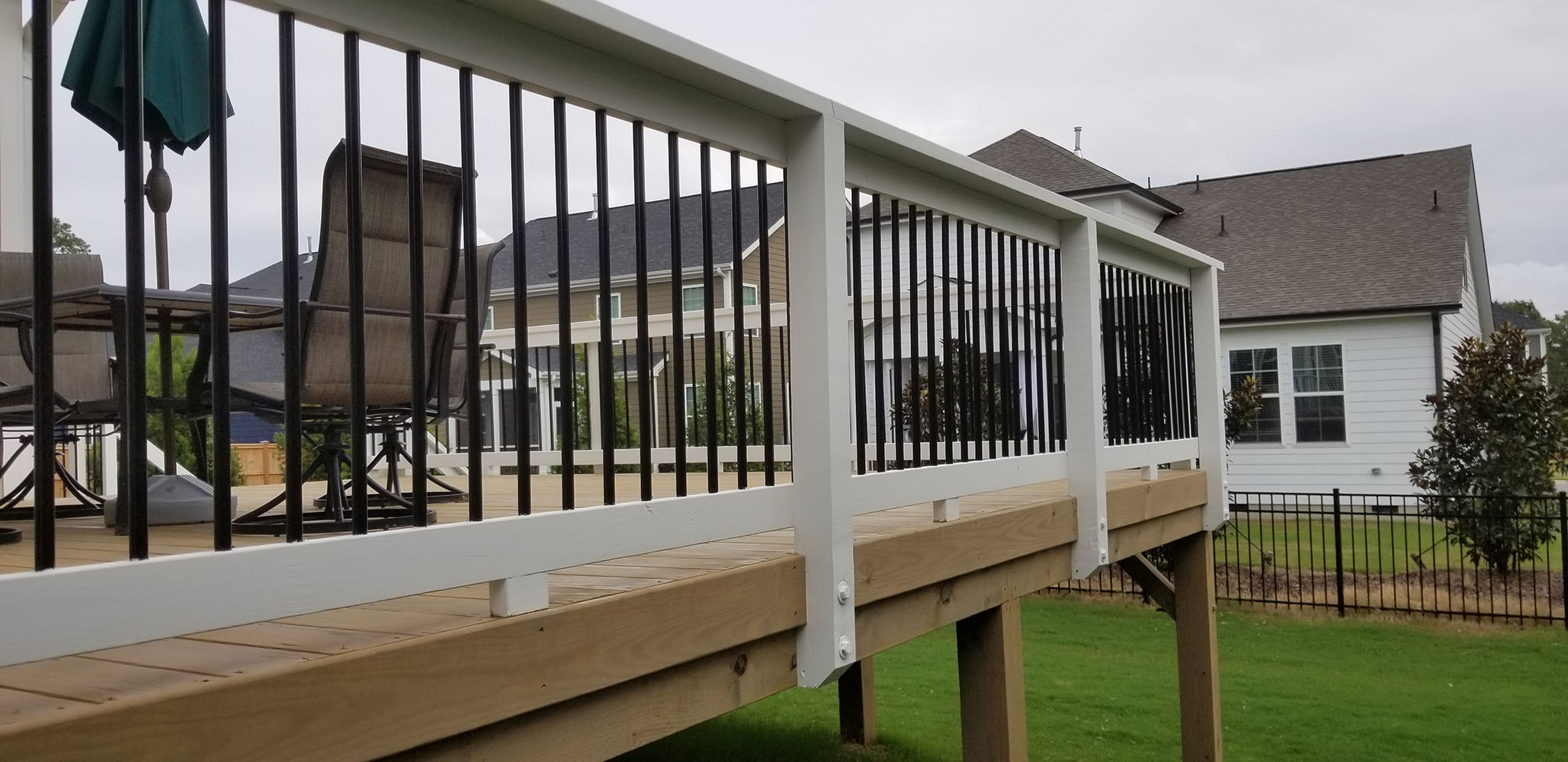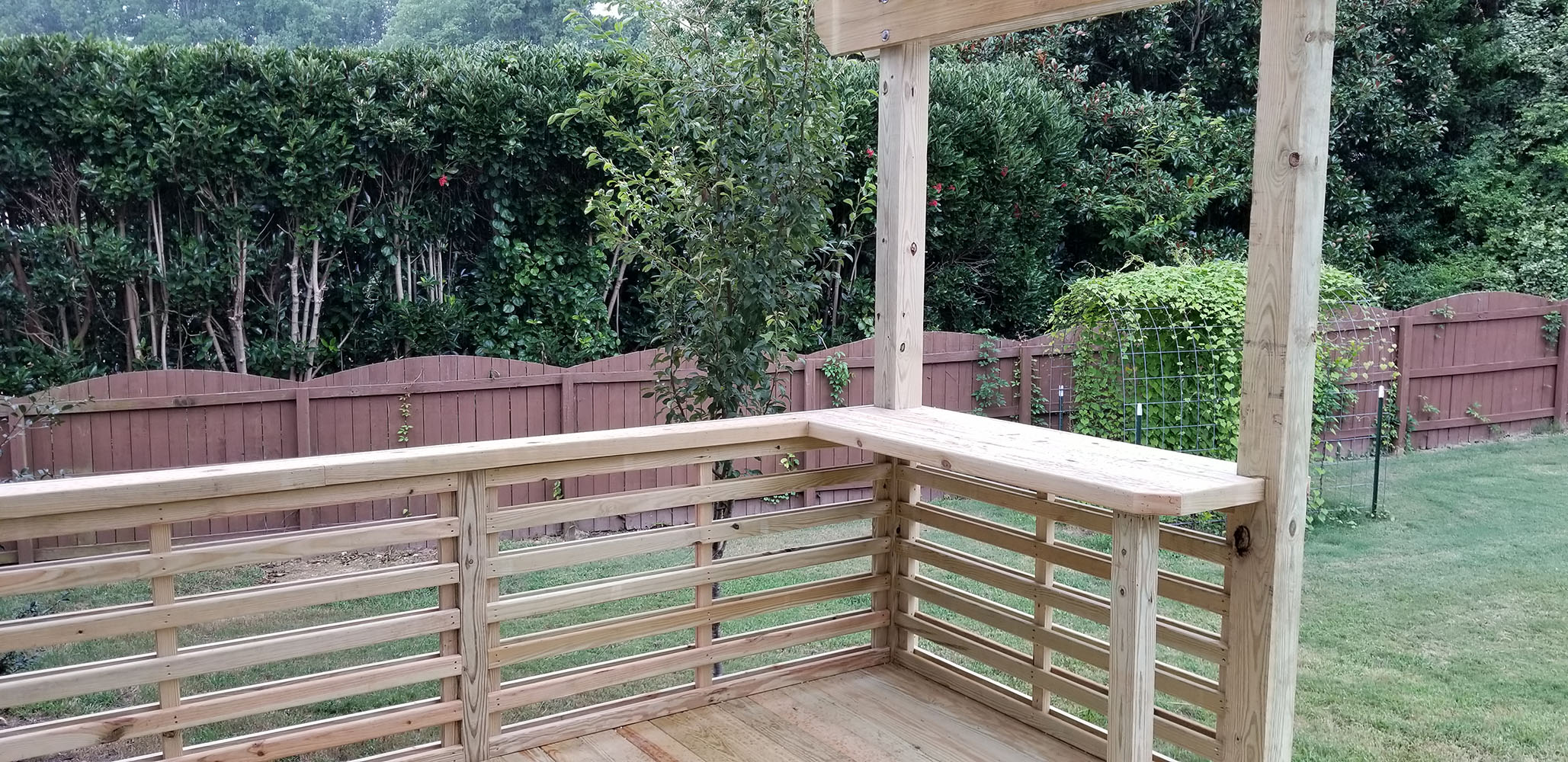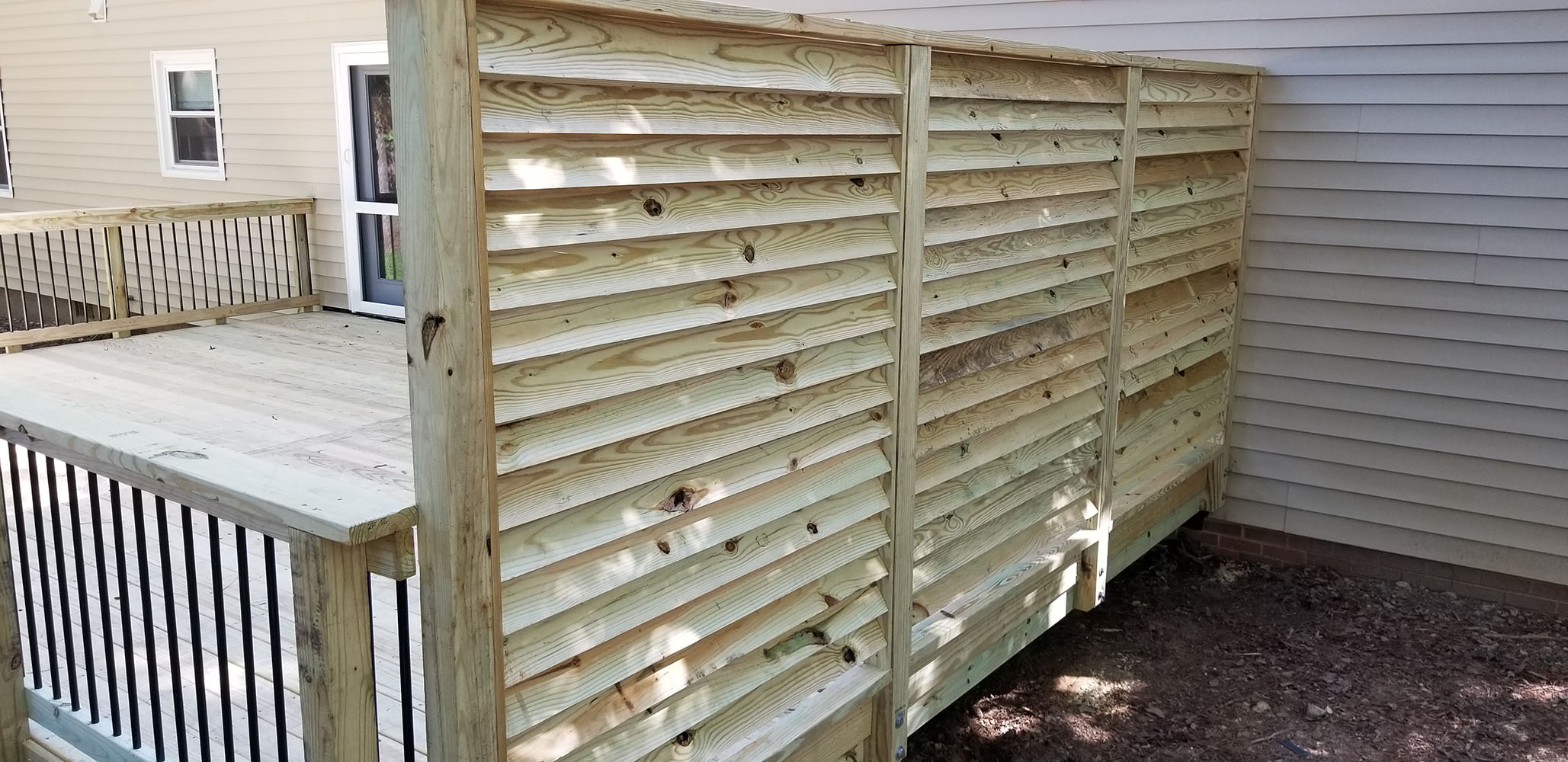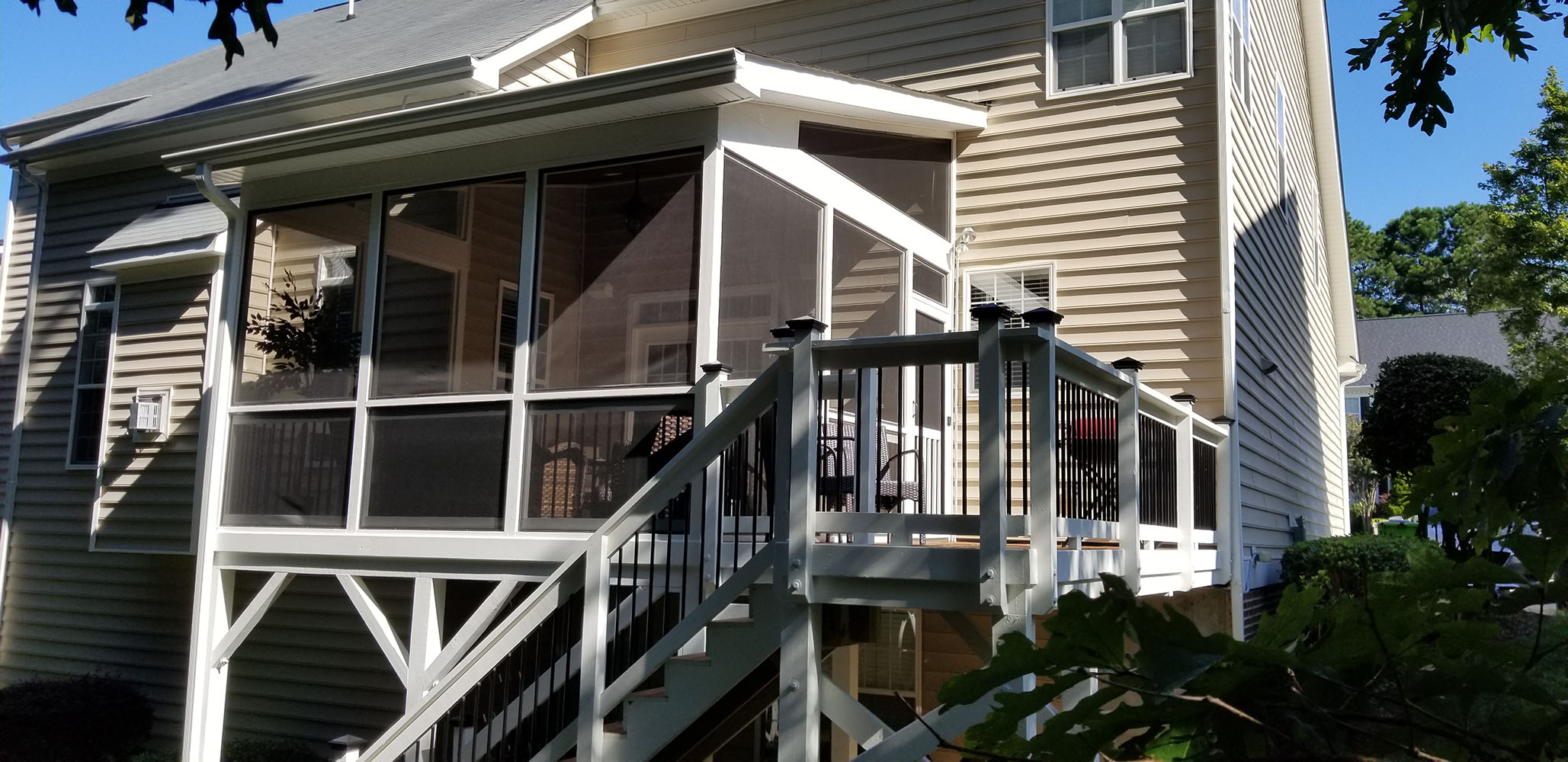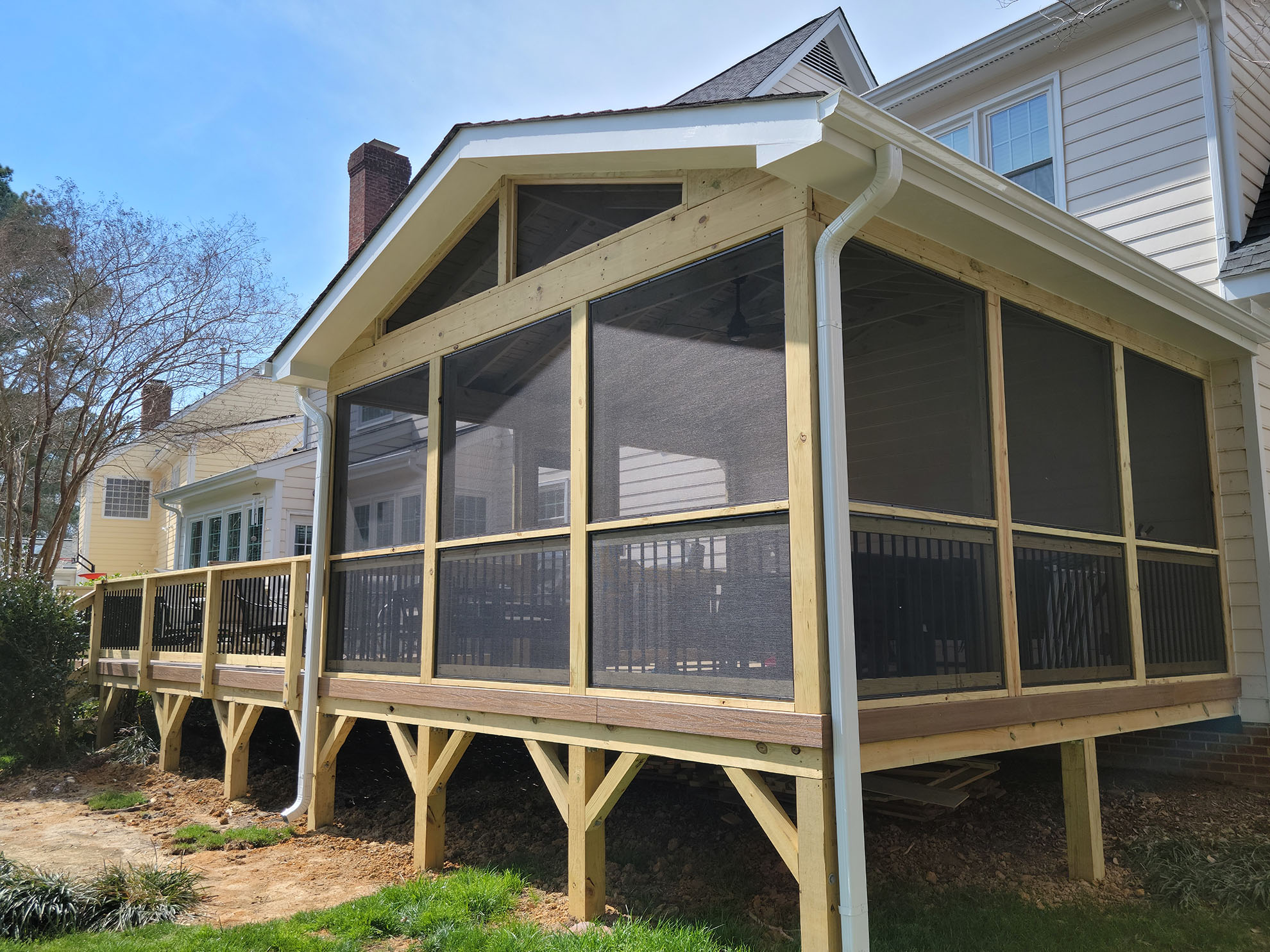 Contact Us Today
for a Free Estimate on Your Deck or Screen Porch Installation!
As one of the top-rated deck and screen porch builders in Cary, Holly Springs, Garner, Apex, and Fuquay-Varina; TriPoint Decks takes pride in designing and building custom decks and screen porches for our clients. Our goal is to turn your vision of a beautiful, updated living space into reality. Whether you're interested in an updated outdoor deck, or a 3-season covered porch, our team will use only high quality, durable materials and work with you every step of the way to create a space you and your family will love for many years to come.
To get started on your project, we encourage you to contact us and request a free estimate!
Recent Finished Deck Projects Photos
Quality craftsmanship is our stamp on each and every one of our projects.
Each job to us is an opportunity to challenge ourselves as decking carpenters and bring value to each clients' deck design. Your deck design will be measured with precision and delivered with utmost quality craftsmanship and created for long lasting use as well as beauty. Put your trust in the Cary, NC deck contractors that get the job done.
"Gave us the most knowledgeable and professional estimate."
"They were very professional and responsive throughout the process. The deck looks great. It looks like quality material and quality craftsmanship. They finished it in a day. I heartily recommend TriPoint for decks."